Clone your website pages with 'DUPLICATE IT PLUGIN'
Found a bug? Need assistance? Just have a simple question? Want to request a feature?
# What is Duplicate It?
User Role Settings for Duplicate IT
The name will show up under the options tab after you activate your plugin. Click it, then fill out the fields with the relevant data in accordance with your needs, and then save changes. You can grant duplicate IT access to user roles.
# What is Post Status?
Post Status Settings for Duplicate IT
Duplicate IT Settings let you select a prefix and suffix as a default for your duplicated IT. You are no longer required to add prefixes and suffixes whenever you create a new page. Our plugin takes care of it for you.Under post status, you can change the status of your duplicate pages or posts to meet your requirements.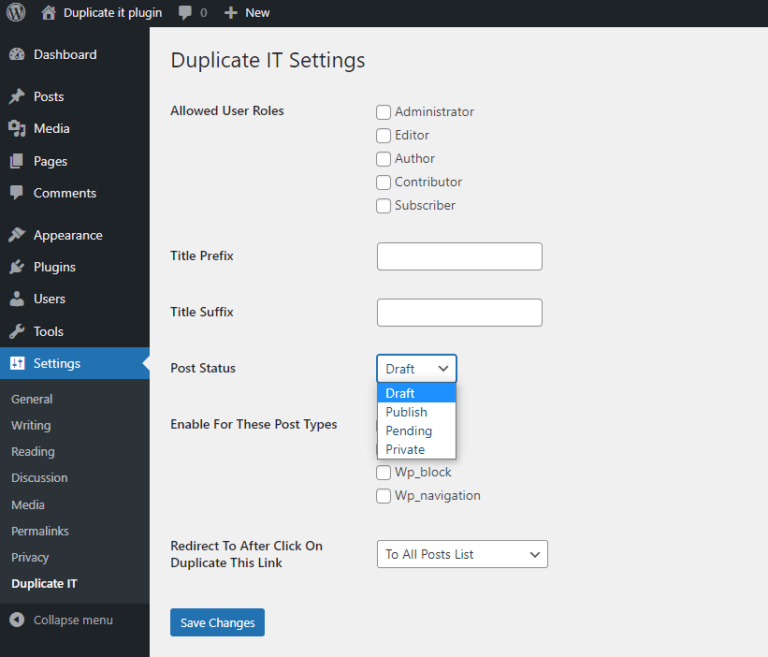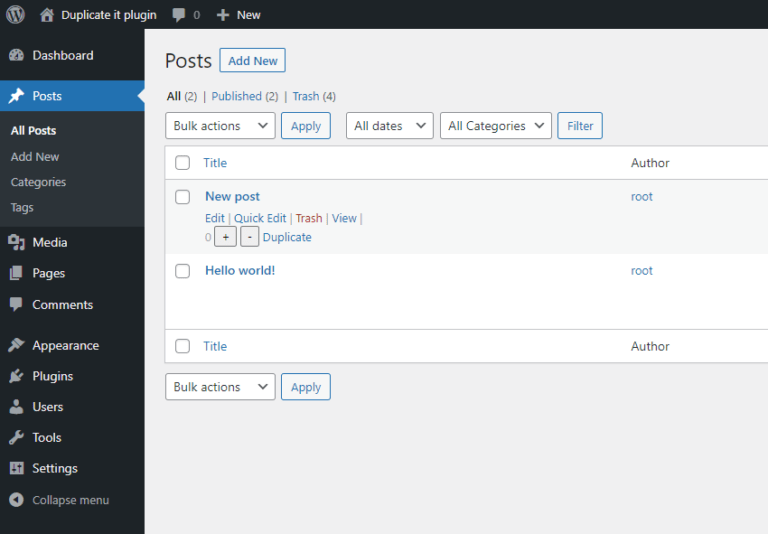 # Where is duplicate option appear along with counter?
Settings for Duplicate option with counter
After saving your settings, the duplicate page option with a counter value will be available when you edit a post or page.
# How to use counter value?
Option to use the counter value
If the duplicate option is chosen without first modifying the counter's limit, an alert box requesting a value will show up.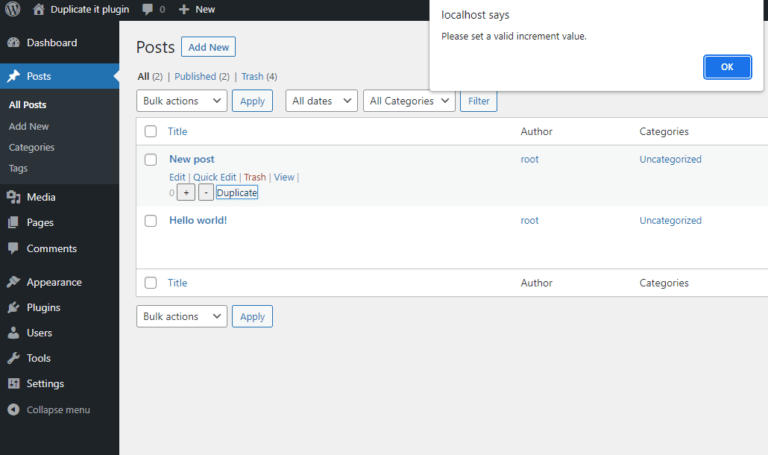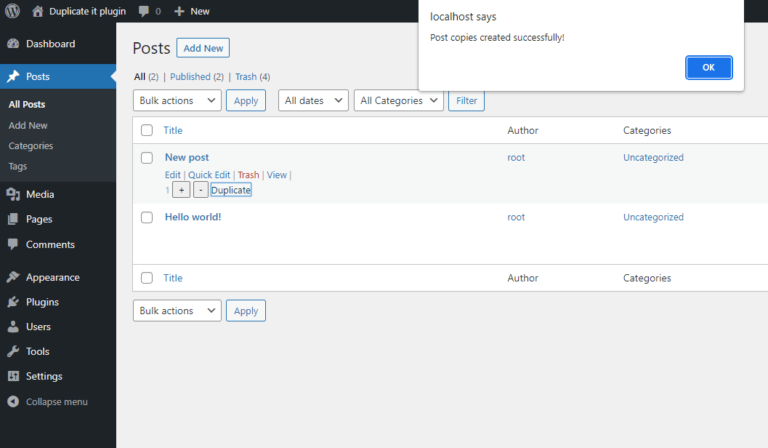 # What is role of counter in Duplicate It?
Post copies crteation for Duplicate IT
After selecting the counter value, a notification box will show up to let you know that copies of your posts and pages have been successfully created.
# What is role of Bulk Options?
Check Options to select Duplicate under Bulk Options
You can quickly select the pages or posts you want to duplicate with just one click by utilising the Duplicate link found beneath the bulk choices.